Curriculum
Teaching your Children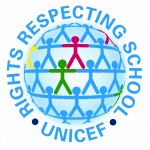 Article 28
You have the right to a good quality education. You should be encouraged to go to school to the highest level you can.
The National Curriculum, which was revised in 2014, requires that children should be taught:-
three core subjects – English, Maths and Science;
seven foundation subjects – geography, history, technology, art, music, information technology and physical education. Religious education must also be taught to all children unless exempted.
Personal, social and Health Education and citizenship is taught from Reception to Year 6.
French will also be taught at Key Stage 2.
Our Full details of the National Curriculum documentation can be obtained from the DfE website.
The new National Curriculum has set out clear expectations for what children should achieve by the end of each key stage and, for English, Maths and Science, has provided guidance as to when in each phase this content should be covered. These expectations have been developed into a set of statements for each subject and each year group. These statements are used by teachers to help define and guide next steps in learning.
Broomfield Primary School uses the White Rose Maths resources, more information can be found by clicking this link
https://whiterosemaths.com/
Broomfield Primary School uses the Focus English units. The materials within Focus English help teachers to plan and deliver English teaching and learning in an engaging way, placing English and literature at the heart of the curriculum. The curriculum is based on the use of high-quality texts, including poetry, across each year group, texts from classic to current authors have been selected to ensure that pupils experience a wide and rich reading curriculum to promote a life-long love of reading.
At Broomfield Primary School each new unit of work in the foundation subjects is introduced by a learning challenge, encouraging the children to use a question as their starting point. A series of subsidiary challenges are then planned. Each subsidiary learning challenge is also expressed as a question. The subsidiary learning challenge is normally expected to last for one week but this does not need to be the case. Time for learners to reflect or review their learning is central to the whole process. There will be continual opportunities for learners to reflect frequently, especially as each subsidiary learning challenge comes to an end. There should be a good deal of learner autonomy evident during reflection time. Each topic begins with a 'wow' moment and closes with a celebration of their work.
Sticky Knowledge' is effectively knowledge that will stay with us forever. In other words, an alteration has happened to our long-term memory. In the delivery of our curriculum we endeavour to maximise children's acquisition and retention of 'sticky knowledge'. The more knowledge an individual acquires, the easier it is for them to process and retain new knowledge, and therefore to make good progress with their learning.
As a Rights Respecting School, learning about, and through, children's rights is an integral part of our curriculum. Teachers are encouraged to link teaching and learning to children's rights wherever they feel it would be meaningful and advantageous.
We continually review our curriculum to so that it is meeting the needs of our learners. Our curriculum was rewritten during the Summer term 2021. You can view a copy of the curriculum for each year group by clicking on the relevant year group tab below.