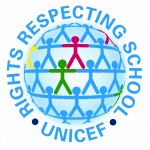 Article 24
You have the right to the best health care possible, safe water to drink, nutritious food, a clean and safe environment, and information to help you stay well.
We are very proud to have been awarded Gold in the North Yorkshire Healthy Schools award. The Gold award recognises the work we do in school to promote healthy lifestyle choices and to teach our children about health and wellbeing. The award covers four themes:
Active Lifestyles
Emotional Health & Wellbeing
Food in Schools
Personal, Social, Health Education including Relationships & Sex Education
The award also includes criteria around pupil voice and staff wellbeing to ensure a whole school approach to Health and Wellbeing.
The North Yorkshire Healthy Schools website includes information for parents and carers too. Click here to view the Parent Pages.