S.E.N.D
Special Educational Needs and Disability
What Support and Provision Broomfield School makes for our Vulnerable Learner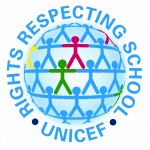 Article 23
You have the right to special education and care if you have a disability, as well as all the other rights in this Convention, so that you can live a full life.
SENCO Mrs A Stirk
Broomfield School successfully makes provision for and includes all learners, including those with SEND.
Broomfield School provides high quality support for all pupils through good and outstanding teaching in mainstream lessons. This enables all pupils to make progress alongside their peers, including those with SEND.
In addition to this, our school offers a fully differentiated curriculum which is rich, creative and engages pupils' interests. We offer a variety of teaching and learning styles, flexible teaching and classroom arrangements and a range of interactive strategies including Interactive Whiteboards. We also have a comprehensive range of visual and practical resources which support teaching and learning for all.
Click on the links below to find out more about SEND at Broomfield