Governors
Governing Body
planning the strategic direction of our school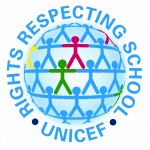 Article 3
All adults should do what is best for you. When adults make decisions, they should think about how their decisions will affect children.
The Governing Body plans the strategic direction of a school, makes sure public money is well spent, and holds school leadership to account.
A strong governing board ensures robust debate, which in turn leads to better educational outcomes for children.
Our governors, alongside all the other adults that work in school, are referred to as 'Duty Bearers'. This reflects their collective duty to uphold children's rights in all the work they do. School governors and the headteacher are responsible for the overall educational and financial health of the school and will make decisions about:
setting and monitoring the school's aims and policies;
agreeing and monitoring the school's budget;
appointing staff, including the headteacher;
maintenance of the school premises;
improving the school's environment.
Governors make sure that:
the National Curriculum is taught;
standards of achievement are raised;
the school provides for all its pupils including those from ethnic minority backgrounds and those with special needs;
the school encourages pupils' spiritual, moral and cultural development;
staff and pupils enjoy a safe and healthy environment.
Current Governors
Name
Positions of Responsibility
Appointed by
Category of Governor
Term of Office
Relationship to Staff
Business Interest
Attendance 2021 – 2022
Miss Megan Anderson
Headteachers Performance Management
Governors
Local Authority
4 years

10.11.2020 –

09.11.2024

None
None
100%
Mr Andrew Bainbridge
Governors
Co-opted
4 years

14.3.2023 –

13.3.2027

None
Leaseholder and Director of Parkvale Court Management Company
N/A
Mr Ro Craven
Governors
Co-opted
4 years

10.5.2021 – 09.05.2025

None
None
100%
Mr Mike Holmes
Governors
Co-opted
4 years

11.10.2022 – 10.10.2026

None
Governor at Risedale School
N/A
Mrs Emma Lancaster
Headteachers Performance Management.

Safeguarding and Looked after Children

Parents
Parent
4 years

25.1.2021 –

24.1.2025

None
None
100%
Mrs Fiona Sharp
Head
Governors
Headteacher
25.04.2022 – present
None
None
100%
Mr Richard Shuttleworth
Chair of Governors
Parents
Parent
4 years

16.06.2020 –

16.06.2-2024

None
None
100%
Mr Dave Simpson
Staff
Staff
4 years

14.3.2023 –

13.3.2027

None
Staff member
N/A
Mrs Laura Thompson
Headteachers Performance Management.

Governors
Co-opted
4 years

11.10.22 –

10.10.26

None
None
60%
Vacancy
Mrs Angela Barnes
Clerk to the Governors
Previous Governors
Name
Positions of Responsibility
Appointed by
Category of Governor
Term of Office
Relationship to Staff
Business Interest
Attendance 2021 – 2022
Resignation Date
Mrs Sarah Morrison
Headteacher
Governors
Headteacher
4 years from 1.9.2019
None
100%
31.12.2021
Mrs Ann Webster
Governors
Co-opted
None
85.71%
22.3.2022
Mrs Pauline Calvert
Staff
Staff
4 years from 1.10.2019
Staff member
None
87.5%
22.7.2022
Mrs Claire Neill-Webb
Vice Chair

SEND

Headteacher Performance Management

Governors
Co-opted
4 years

10.05.2021 –

16.06.2024

90%
20.2.2023
Ms Janet Tomlinson
Staff
Staff
4 years

11.10.2022 –

10.10.2026

Staff member
14.3.2023
Meet
The
Governors
Please click on each name to find out more about each of our governors
Miss Megan Anderson
Authority Governor
Richard Shuttleworth
Chair or Governors
Mrs Emma Lancaster
Parent Governor
Mike Holmes
Co-opted Governor
Andrew Bainbridge
Co-opted Governor
Dave Simpson
Staff Governor
Mrs Laura Thompson
Co-opted Governor
Roland Craven
Co-opted Governor